With over 100 years of experience, we have created resources to help you through the school year. These resources put Boys Town's research-proven child-care methods to work in a variety of educational formats — making learning opportunities for both students and staff.
Lesson Plans
Disagreeing Appropriately
Accepting 'No' For An Answer - Elementary
Asking Permission – Secondary
Making an Apology – Elementary
Listening & Following Instructions – Elementary
Showing Empathy – Elementary
Initiating a Conversation
Webinar Videos
Connecting Mental Health & Spiked Behavior
Preparing for the New School Year
Implementing a Behavior Management Model with Success
The American Rescue Plan Act - Let's Plan
Social Skill Teaching: Takes Practice for BOTH Students and Teachers
Staying on Course: Avoiding Detours When Addressing Behavior
You Know It's Going to Happen: Correcting Negative Behavior
Managing & Engaging Learners in All Environments - What Works in the Classroom Works Anywhere
Prompting & Promoting Positive Behavior
Creating Calm in the Classroom
Trauma-Sensitive Strategies: Practical Strategies to Support Staff and Students
Positive Alternatives to Suspension
Trauma-Sensitive Strategies: The Boys Town Approach
You're Hired: Connecting SEL & Career Readine
Restorative Justice & Social Skills: A Recipe for Success
If You Can Predict It, You Can Plan for it
Expedition Literacy: a Solution for Late-Emerging Readers & Students At-Risk
Positive Behavioral Interventions and Supports & the Boys Town Education Model
Zero Tolerance: a Look at History, Impact & Alternatives
Positive Alternatives to Suspension
Improving Classroom Behavior: Expectations, Tolerances & Consequences
Leading in Times of Change: Using Coaching & Consultation to Achieve Your Goal
Downloadable Activities
Stay Calm Plan & Worksheet
Positive Learning Environment Poster
Be Responsible, Be Respectful, Be Safe Poster
Classroom Auction Resources
Social Skill Mediation Essay
Teaching social skills to students is the foundation for achievement and success. It is as necessary as academics.
Matt Williams, Assistant Principal, Phoenix AZ, Boys Town Partner since 2011
The Well-Managed Schools training was helpful, interactive and engaging!
Teacher, Goff Jr. High School, Pawtucket RI
The WMS philosophy is great! It will definitely help reduce unwanted/inappropriate behaviors that students are exhibiting at a high rate since they returned from the pandemic/virtual learning.
Educator, Ysleta Independent School District, El Paso, TX
Beyond Textbooks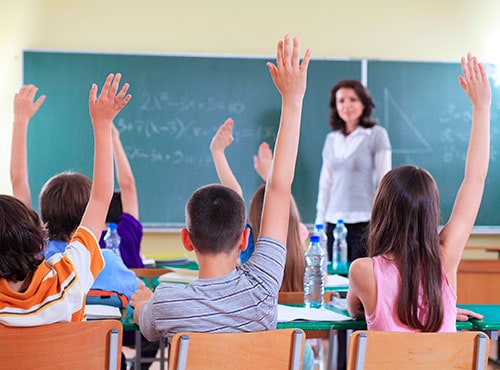 Teaching Social Skills
10 Tips for Teaching Students Positive Behavior
Misconception: If my lesson is interesting and engaging enough, students will be so enamored and awed, they will not misbehave-at all. Anyone who's spent considerable...
Read More
by Courtney Dealy, Manager, Boys Town National Training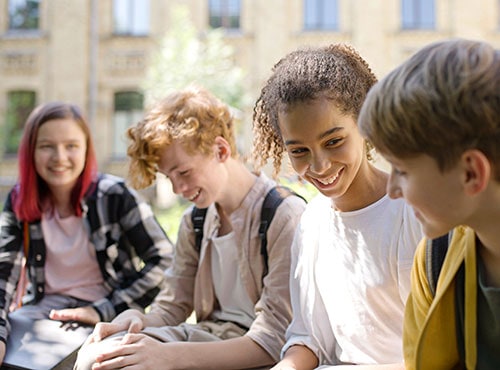 Teaching Social Skills
Emotions, Not Emojis: Closing the Communication Gap with Social Skills
We are seeing today's kids using wireless devices at early ages to do everything from staying connected with family and friends to using applications for education...
Read More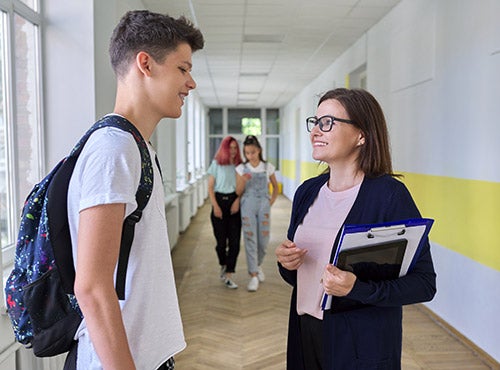 Teaching Social Skills
Chaos to Calm: 7 Tips for Addressing Individual Student Needs
23 of your 27 students are at their desk working quietly. Occasionally, one of them raises his or her hand with a question. But then there are the other four......
Read More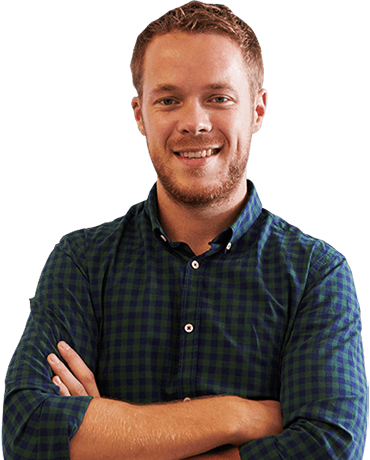 Let us help you build a great culture